About the Brand
Fit on Click is an online marketplace for fitness and wellness providers in the UAE. It enables users to quickly discover fitness, wellness, and sports facilities in their surroundings and achieve all of their fitness goals.

An aesthetically appealing design that captures the interest of the target audience with a robust backend.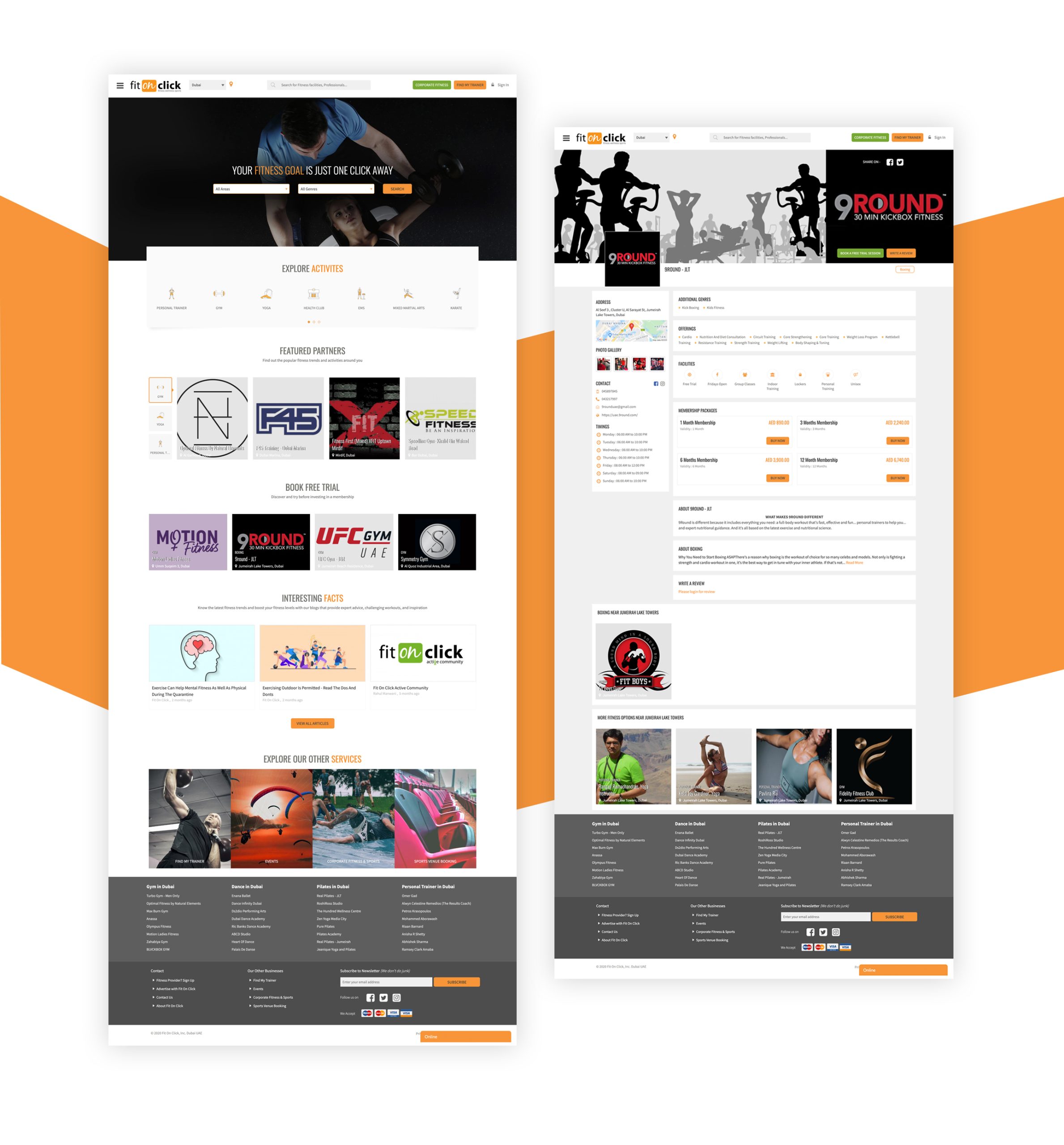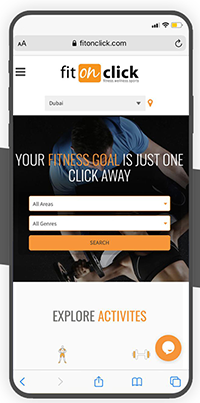 Approach
Iffort's approach was straightforward and to-the-point, allowing the team to focus on resolving the root cause of the problem. The team held several sessions with their existing partners as well as their backend team to thoroughly understand the bottlenecks. The backend was designed around the personas of the partners (fitness provider) and the FOC team. The backend was designed such that it enabled the team to manage all inputs from the fitness providers.
Challenges
The existing website of the platform was outdated and had lower-than-average engagement and conversion rates.
The task was to redesign the entire website so that the new platform could provide an improved experience for both, partners and customers.
The backend solution required long-term, robust and scalable technology.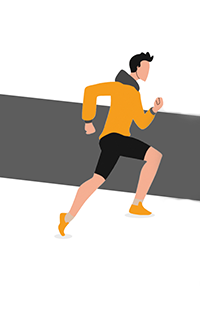 Development
Iffort redesigned the entire website to improve navigation flow and develop an interactive user interface and experience. Iffort introduced a global search that functioned as a communication channel between the user and the system. Multiple technology softwares, such as React native and backend – laravel, were used to create B2B and B2C opportunities.
A personalized approach allowed customers/partners to select specific needs. The website, hence, was tailored as per those needs. Thanks to the new website, the company was able to generate more leads and saw an increase in online inquiries to purchase memberships from various partners. This enabled them to grow at a faster rate than other fitness partners in the industry.