About the Brand
Kogo is a community of passionate road-trippers. It is also a device app combo that enables users to minutely track their road trips and effortlessly create multimedia travel stories.

Primary Goal: Creation of a travel log app that sources location via a GPS device.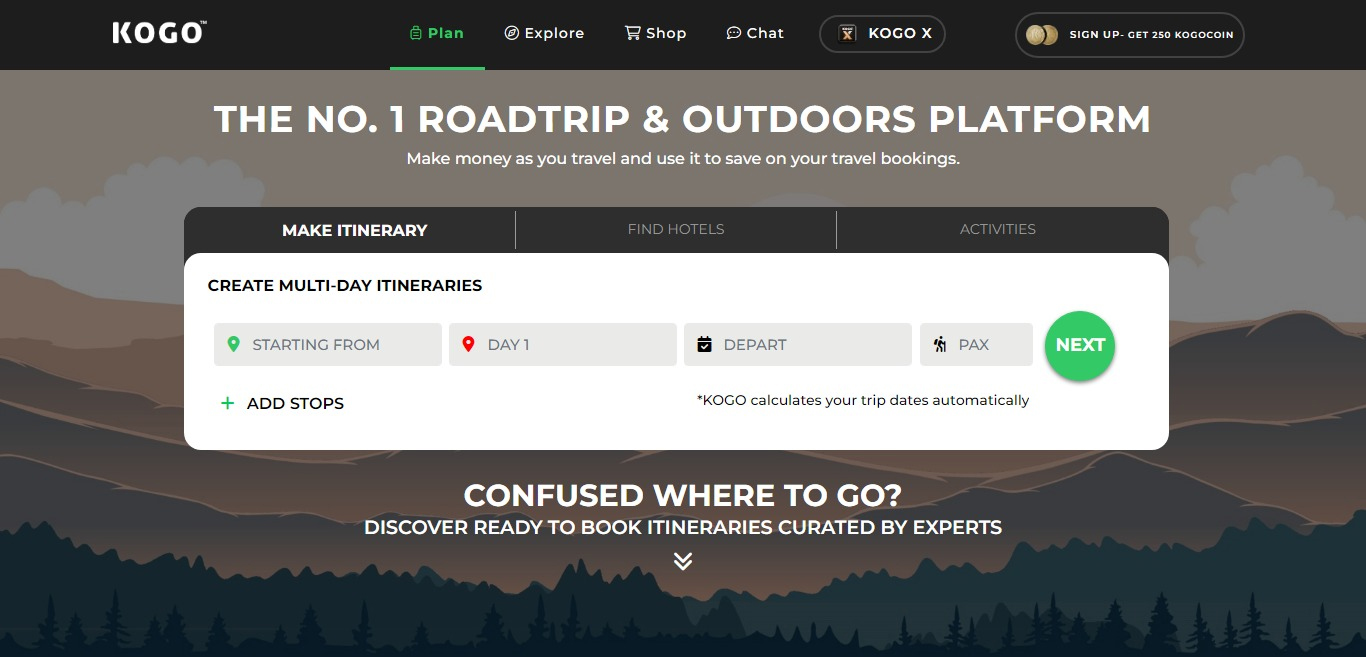 Challenge
Seamless integration and storage of a massive amount of data.
Strategy
We created a key framework for the entire process by following a technique of well synergised and complimenting procedural steps. The complete flow and integration requirements were identified post which, we shortlisted and integrated the required tools and technology that fostered simplification of the entire experience on the user-end.
We followed the consulting approach with the brand where the process was broken down into the following steps:
Research

Ideating the entire user journey flow & interface

Ensuring ease of maintenance on the backend

Identifying the roadblocks and its solutions

Testing & delivering the app
The following tools/technology solutions and frameworks:
Tech Stack – Phonegap

Backend- Laravel 

Kafka powered by Apache 

Database Monitor – MySQL and MongoDB