These are exciting times to be in the Generative AI space. So we ran this experiment earlier to test how Bard and GPT 4 compare while assisting with social media tasks.
In this thread, we will expand the horizon to shift the focus towards performance marketers. Most digital marketers are dabbling with the possibilities of what ChatGPT can do. To check the level of expertise, we imagined a demo use case of a D2C e-commerce startup. For this new prospect client enquiry, the idea was to take a backseat as a performance marketer and prompt ChatGPT to plan digital media for me.
Here is what my prompt to GrowthGPT was.
The budget for the first month was set at 50,000 INR. Based on the forecasted sales, GrowthGPT was asked to add 25,000 INR per month in media spending.
GrowthGPT, first suggested the channels as part of the media planning mix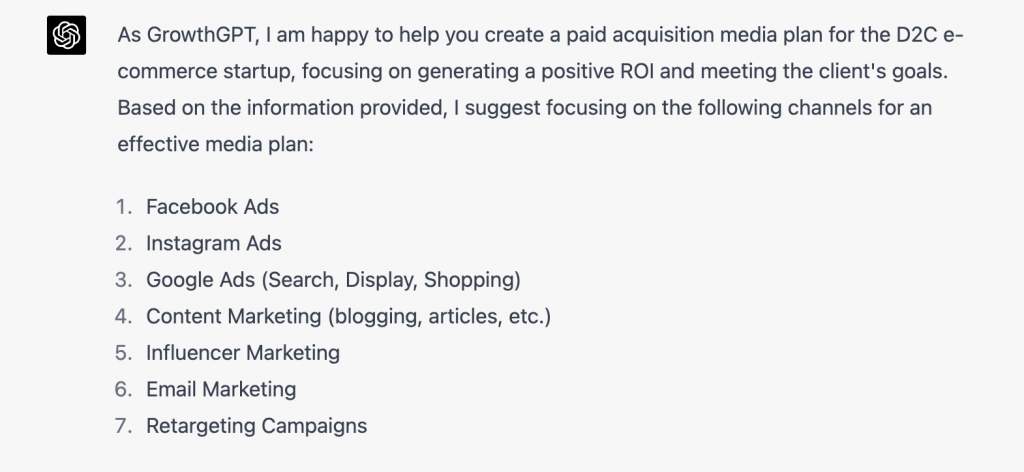 Based on the budget estimate, it gave me a channel-wise split for the first month.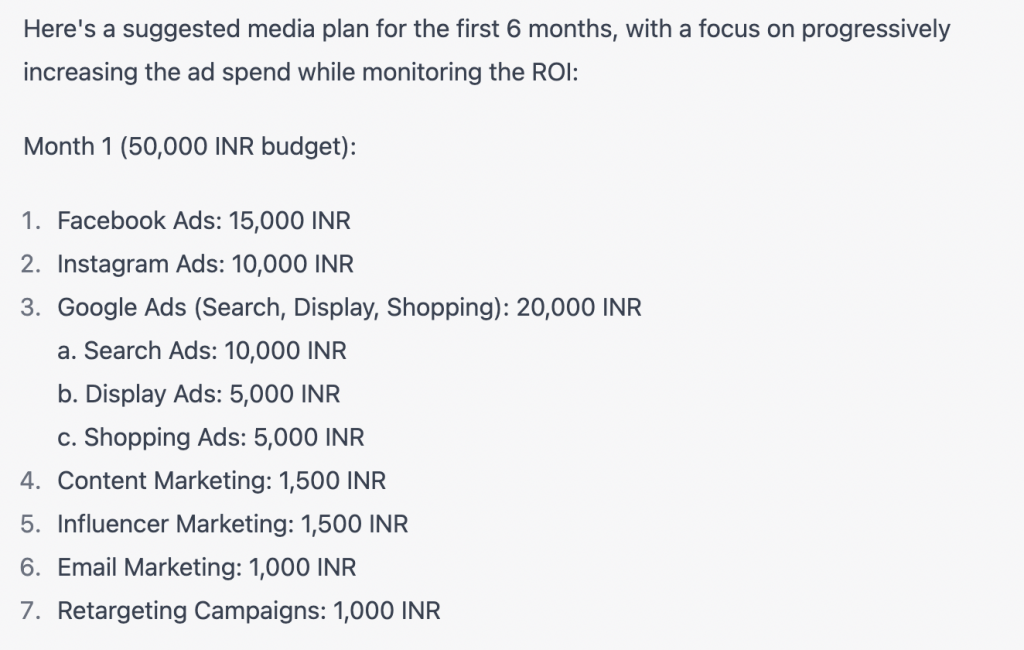 For the subsequent months, I was advised to fine-tune the budget based on the performance of the channels.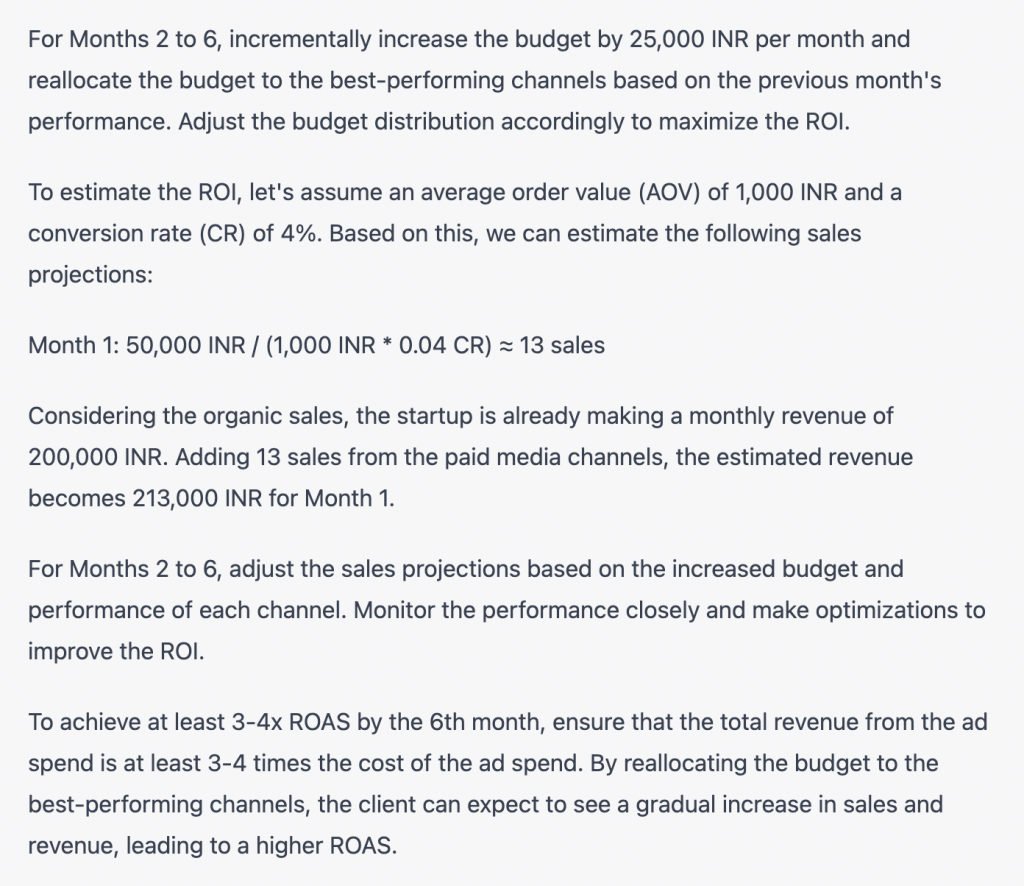 I liked what I saw, but I thought the engine was recommending me far too many channels in the first month itself.

My prompt made GrowthGPT revise its channel-wise split, and here is what it came back with.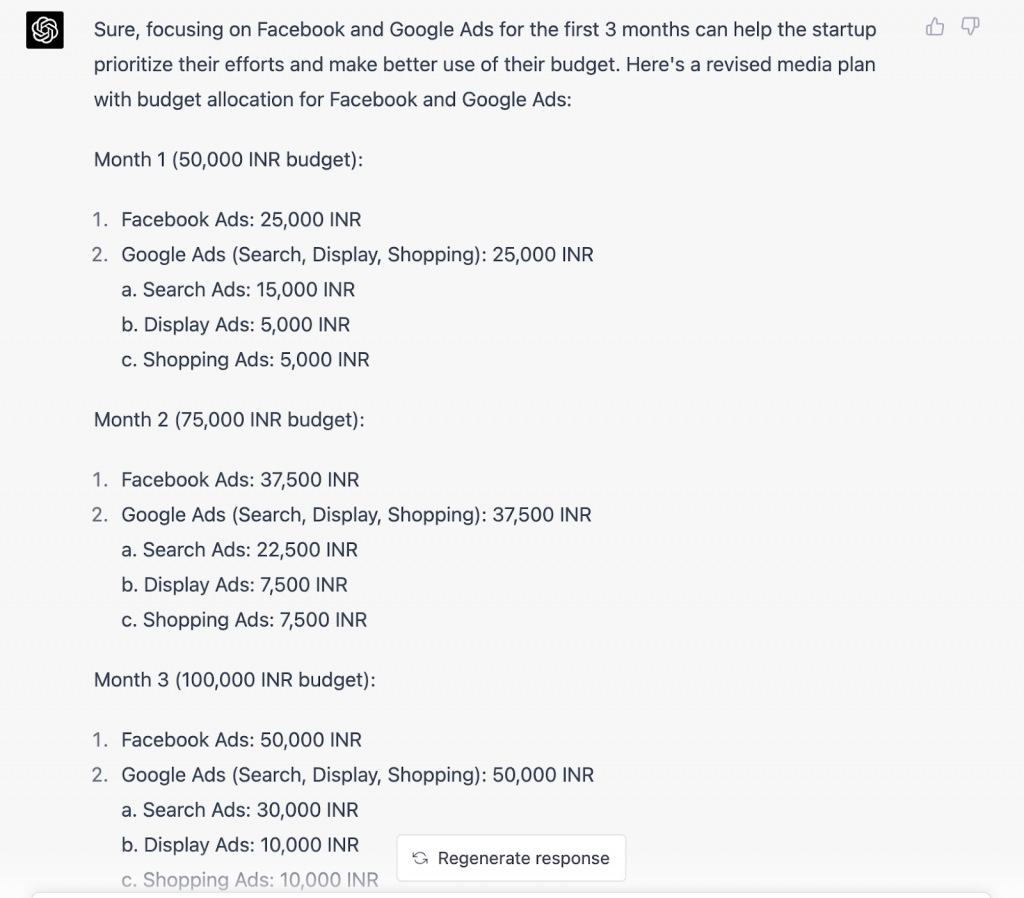 While I liked the approach, I wasn't happy with the budget allocation as the category is D2C, and the bulk of the audience tends to be more active on social media platforms.

GrowthGPT recognized the input and further tweaked the budget based on our interaction. It gave me a monthly spending breakdown for the first 3 months based on my request.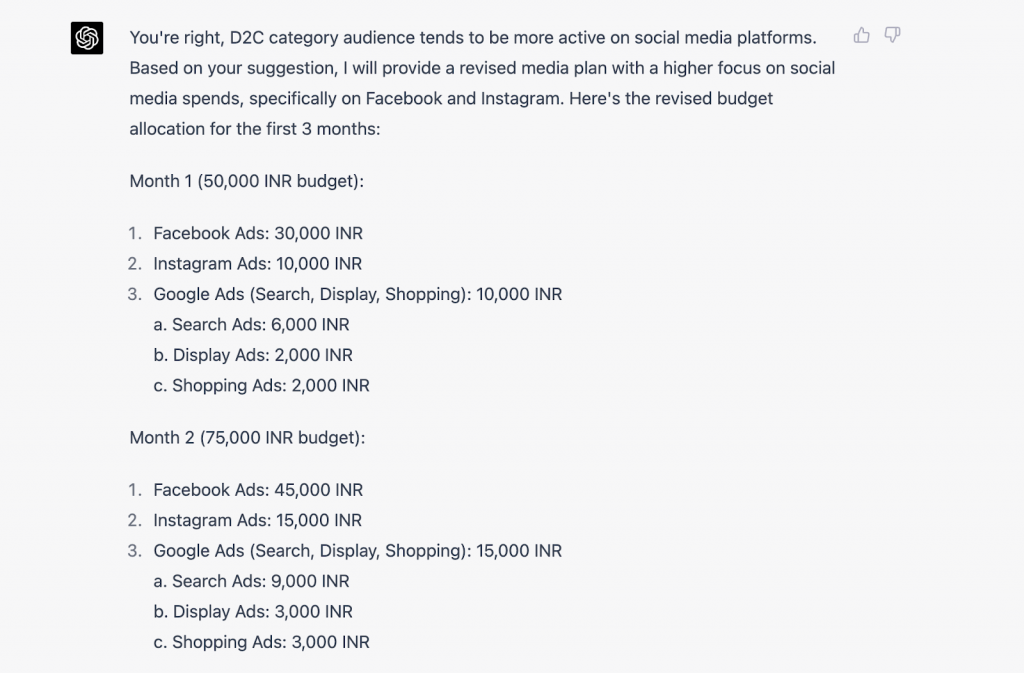 We went back to our original goal and checked in on our ROI. Apparently, the spends and the ROI estimates were nowhere close to our goals.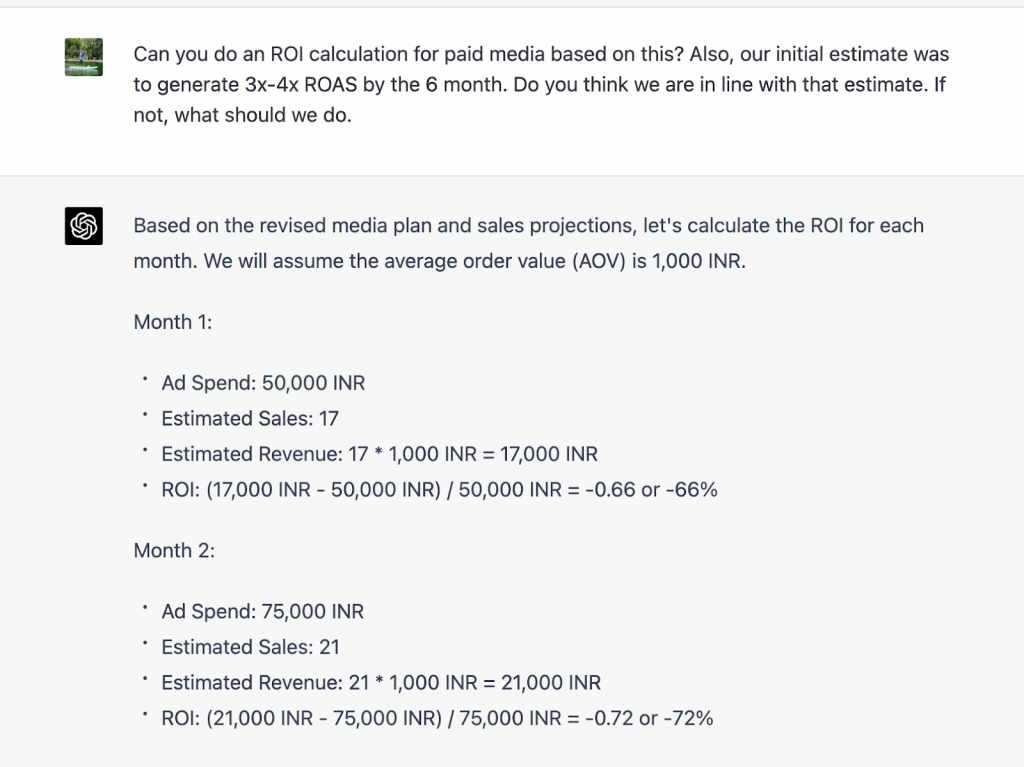 GrowthGPT suggested this strategy to stay in-line with the desired ROAS.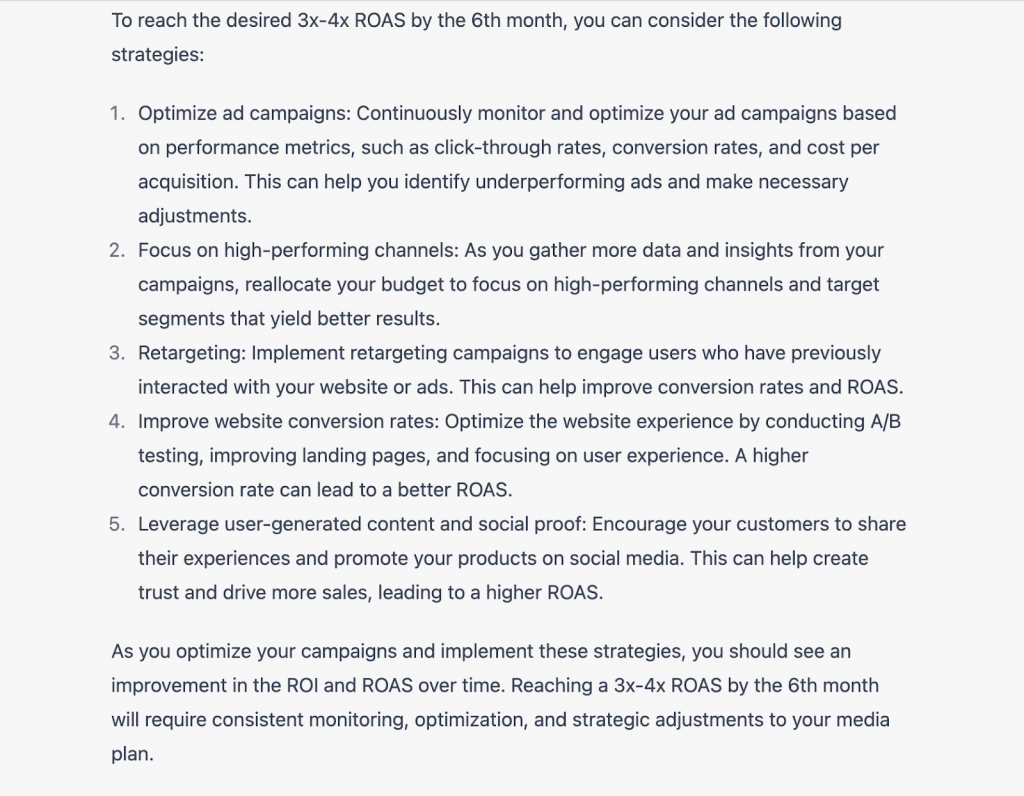 Summary: This plan would appear fairly basic if you're deep into the media planning space. You might even question the logic of budget breakdown, conversions estimates, etc.
While GrowthGPT aka GPT 4, can't replace an experienced media planner, it does set a solid foundation for small businesses with no idea about media planning or who are initially in DIY (do-it-yourself) mode. It is also a great learning playground for early stage media planners looking to make a career in this discipline to understand how AI thinks and add that to their learning stack. Perhaps, for now, our jobs appear safe, but with more training, the lines would start blurring sooner than we think.
This article was first published in Social Samosa.