"Today I think we look at the internet, but I think in the future you're going to be in the experiences."—Mark Zuckerberg.
In 2021, the Facebook Metaverse market was worth USD 63.83 billion. Overall, the market is expected to grow at a 47.6 percent CAGR from USD 100.27 billion in 2022 to USD 1,527.55 billion by 2029 [1]. According to Bloomberg Intelligence, the Metaverse technology marketplace is expected to be worth $800 billion by 2025. As we continue to adapt to new means of marketing to clients through the use of augmented, virtual, and mixed realities, the marketing game will change dramatically.
Naturally, a new era of web is on the horizon, one in which immersive user experiences replace traditional, transactional advertising.Themeaning of Metaverse is a synthesis of physical and virtual realities that enables peer-to-peer, lifelike interaction in digital workplaces. Collaborations would mimic real-world experiences by combining AR and VR elements to allow users to experience palpable conditions.The metaverse is constantly evolving. The Metaverse technology would be a hybrid of AR and VR elements. It brings together familiar things to create whole new possibilities yet making ordinary life more immersive.
A metaverse is a parallel universe within another parallel universe. It is a shared, 3D virtual world in which each user has complete liberty and their own customized avatar. It blurs the line between reality and virtuality by combining virtual, augmented, and physical reality. Hackl quotes "Brands will need to rethink their narratives in three dimensions and that marketers will need to embrace emerging technology at a faster speed. In the metaverse, everyone is a world builder, including brands."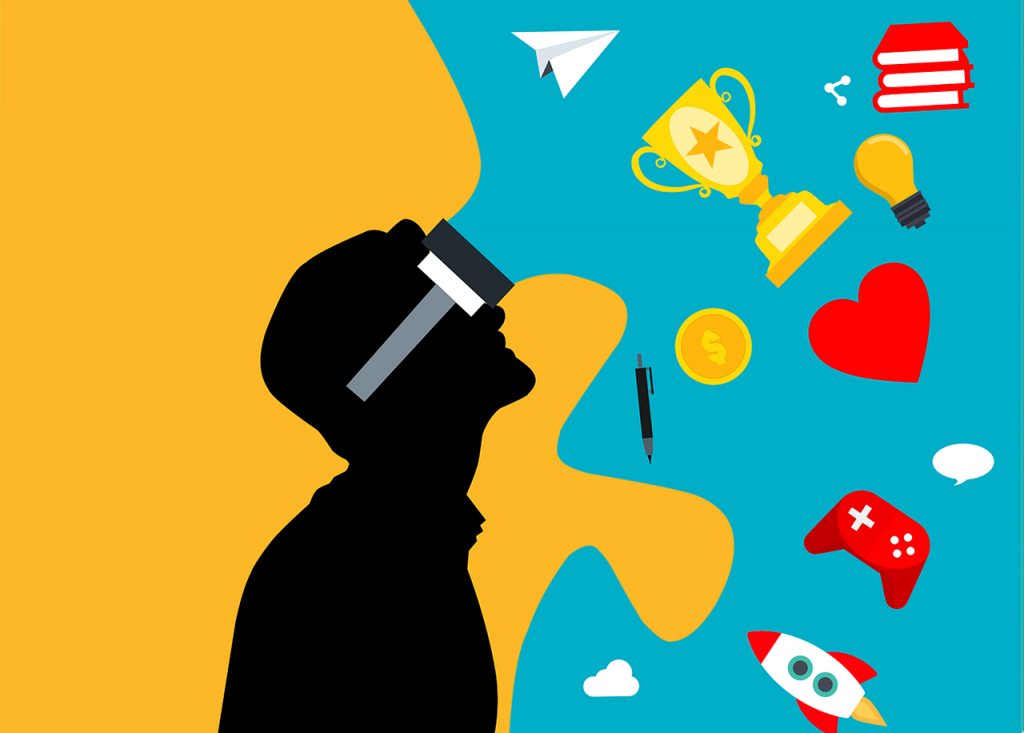 The Metaverse is constantly evolving yet it is hard to define
With the arrival of the metaverse, the fundamental nature of buying has changed. It transports you from 2D to 3D experiences. The most commonly discussed aspects of Metaverse are cultural content, history, innovation, finance, enabling technology, and access points. These are the defining characteristics of the metaverse: which allow you to feel as if you are present with the other person. It has the ability to continue from where you left off, allowing you to access it without having to reboot your device. From AR to VR, you will be able to access the metaverse from a variety of platforms. It definitely presents itself in a very unique way.
Augmented reality marketing systems rely on three fundamentals: the integration of real and virtual environments, real-time interaction, and precise 3D object visualization. VR is a completely simulated experience in a digital, artificial world. It is used to provide sensory experiences that are on par with the user's physical reality. In the metaverse, we would encounter a hybrid of AR and VR, also known as Extended Reality (XR).
As a result, 78%of individuals believe AR is a fun way to communicate with brands. They anticipate more involvement with brands than transactional experiences. According to 81% of the audience, a brand's virtual presence is just as vital as its physical presence. AR and VR have the potential to connect offline and online experiences. Hiring patterns, expanding access are all layering the groundwork for a new future.
As a result, Metaverse adds value throughout the funnel by boosting discovery and anticipation, turning awareness into engagement, bringing new customers into consideration, and attracting leads to apply. Virtual try-ons, AR filters, Digital assets NFTs, 3D renderings, and Interactive Ads are among the digital technologies that are bringing live shopping and commercial messaging to life. The metaverse can be a powerful tool for promoting diversity, fostering experiential connections, creating hybrid magic, and collaborating for success.
How to use Metaverse as a good marketing space for the businesses
Over the last year, the hashtag #augmentedreality has grown by +43 percent on Instagram globally, while the debate about the virtual economy has grown by +85 percent on Facebook. Instagram has 1.8 million posts with the hashtag #metaverse, while Google shows 5,077,75 search results for the term "metaverse." According to Google Trends, the number of people searching for the term metaverse has increased significantly, reaching 100 in February 2022. Depending on the news cycle, #metaverse receives 500+ tweets each hour on Twitter. Marketers frequently flock to what is new and trendy, such as the metaverse.
A great example of one of the major leaders in the Industry, Microsoft, directly gives us an insight into the metaverse campaign and how it is transforming the digital space. "The metaverse is here," Microsoft CEO Satya Nadelia recently declared on LinkedIn, "and it's not only transforming how we see the world, but how we participate in it. Mesh from Microsoft team will help support this vision.The feature combines Microsoft Mesh's mixed-reality capabilities, which allow people in different physical locations to join collaborative and shared holographic experiences, with Microsoft Teams' productivity tools, which allow people to join virtual meetings, send chats, collaborate on shared documents, and more.Mesh is a digital overlay that allows for presence and shared experience from anywhere via mixed-reality applications.
Final Thought
In the end, the metaverse is large, complicated, and expanding. If you have the right strategy and digital marketing skills, change can be an opportunity. You can utilize your imagination to stay one step ahead of the competition with each new idea you execute.
Brands are actuating and optimizing their creativity through metaverse marketing to reach their target audience more effectively. This is why, one step at a time, brands are turning their faces to the mirror of digital marketing meta.Today, Metaverse is here, and tomorrow will be much better. Let's get metaversal together. A bright future awaits!
References
[1]Fortune Business Insights™ has delved into these insights in its latest research report titled, "Metaverse Market, 2022-2029."